Father Son Visit All 30 MLB Stadiums, Commemorate with Dugout Mugs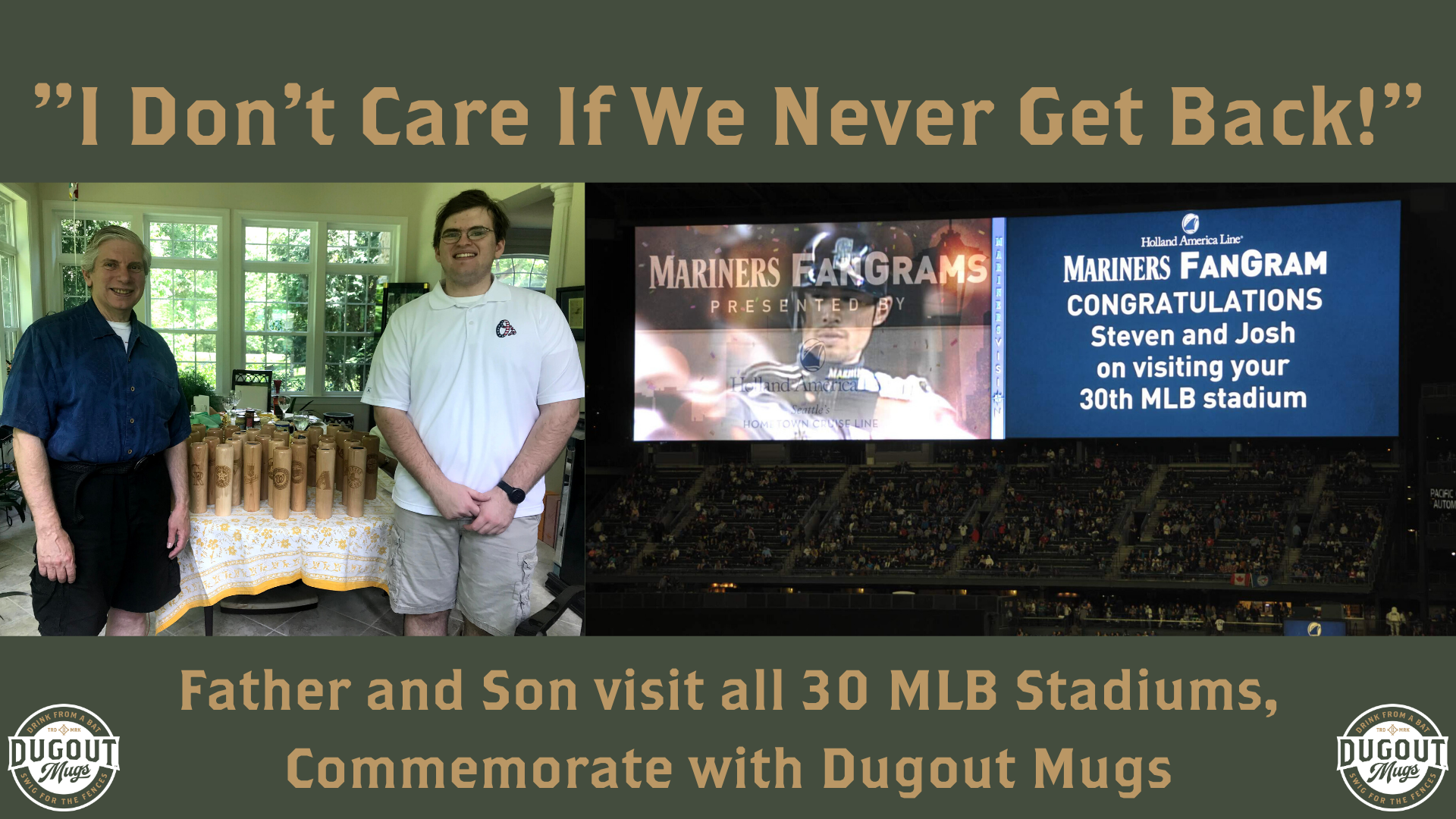 "I Don't Care if We Never Get Back", is the story of two guys who visited all 30 MLB ballparks. Steven made it his quest to visit each of these landmarks with his son Josh, a high school baseball player. It was a quest that would take them three years and provide countless memories along the way. First on the list for the Maryland duo, was the home of their beloved Orioles, Oriole Park at Camden Yards.
"They have had lots of memorable moments together on their trips, such as taking tours of some of the ballparks, exploring each city before the game and sampling the local specialties, and of course when watching the game together," mother France said. "They really bond over their common love for baseball, and it's hard to not go a full day without hearing them discussing the latest baseball news or stats."
Three years and thousands of miles later the Steven and Josh had made it to their 30th and final stadium in Seattle, Washington, T-Mobile Park, to see the Mariners.
"At their last park, I set up to have a message appear on the video board congratulating them on their achievement," she noted. Josh planned out every detail of the trips at Steven's request, and was more than glad to do so."
To commemorate their milestone, Steven and Josh took photos at every ballpark. For Father's Day, France and Josh had the idea to turn those pictures into yet another keepsake. Josh discovered Dugout Mugs while the two were looking at potential gift ideas thought it would be an excellent idea to get a customized mug.

"I suggested why not get one for every team since they have now visited every team's ballpark," she explained. "We chose to purchase these mugs because we could customize them with their names and date they visited the ballpark. We also chose these mugs because they are something very unique that we have never seen before."

While Steven waits to see the finished product on Sunday, both France and Josh know they will make him very happy.

"We are very happy with this gift idea for him since now their memories will be forever set in stone wood," France said.