Dugout Mugs Featured In Touch Of Modern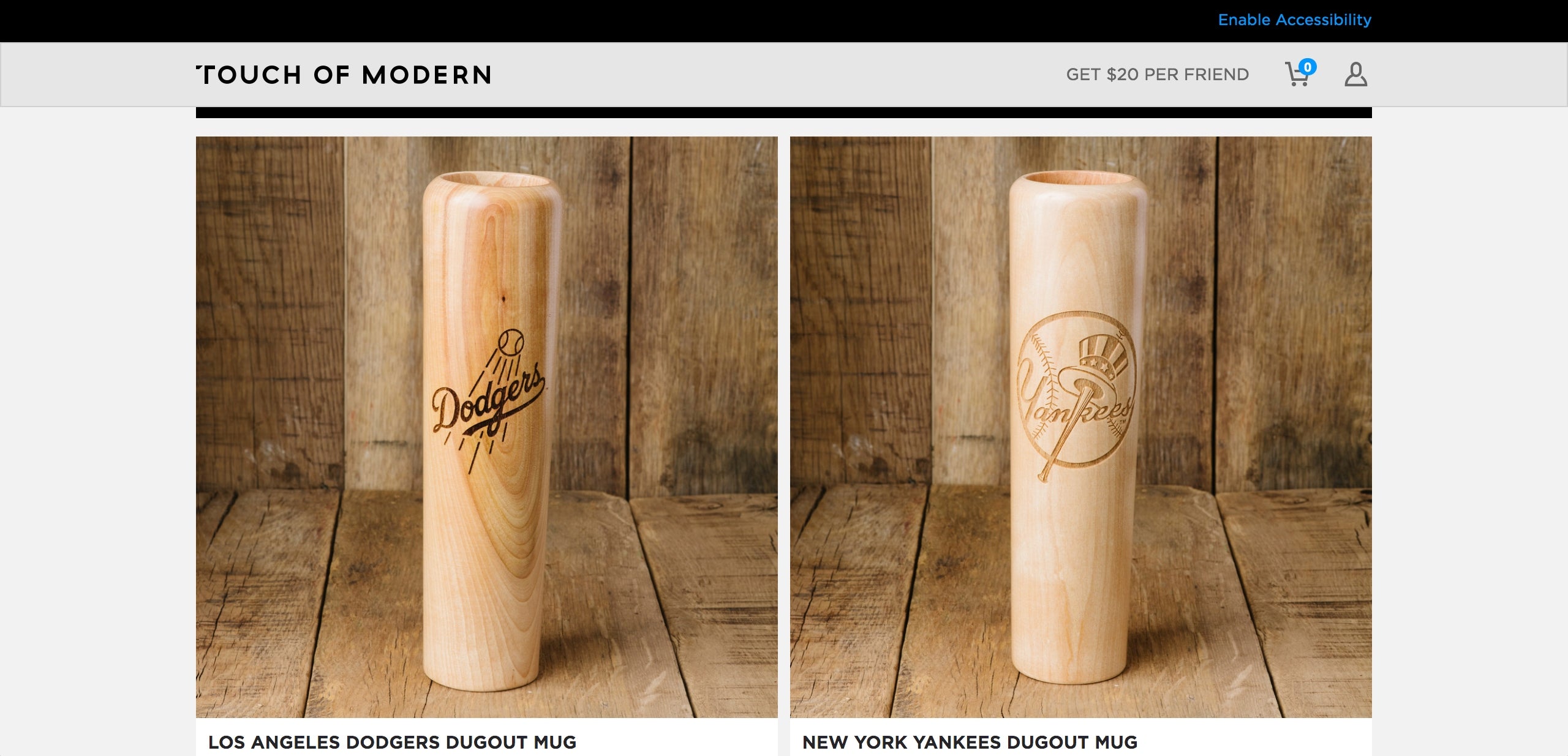 Dugout Mugs is proud to work with Touch of Modern to offer our one-of-kind products alongside iconic brands like Oakley, Rolex, and Louis Vuitton. The members-only e-commerce website and app is focused on products in the lifestyle, fashion, and mens' accessories space with more than 20 million customers.
"Being a Touch of Modern customer myself, I know that they always have the coolest gifts, so it was really awesome to have them reach out and want to carry Dugout Mugs on their site," said Dugout Mugs CEO Kris Dehnert.


Since the beginning of 2021, Dugout Mugs has been showcased multiple times as a featured sales product quenching customers' thirst for drinkware that turns the barrel of a baseball bat into a drinking mug and brings a piece of the game straight into your hand.

"To see them have such great success with their customers reassured me that we are putting out the kind of premium product people want to give to a loved one," Dehnert added.

Licensed by Major League Baseball, Dugout Mugs are the perfect gift for the baseball lover in your life!