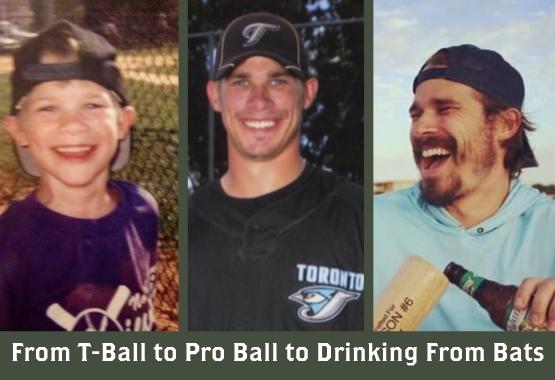 A little about me.
I grew up around the game of baseball. From t-ball - up to playing professional baseball with the Toronto Blue Jays. After that, I coached baseball at two colleges. Now, I run a company by the name of Dugout Mugs®.
I know the common concerns as a youth baseball player. And, I know the concerns that parents have, as well. I have lived them.
I didn't go to a nationally recognized college...I was a walk-on to a D2 school. Along the way, because I wasn't the most talented - I had to learn the game like others didn't, and it makes me honored to now pass my knowledge along to the next generation.